Big news! After such a long time in polishing stage, we finally release Catomic worldwide!
You should download it now from App Store or Google Play and only then finish reading!

The game was available in stores in just a few countries for about a year. We used that time to improve various aspects of the game. Now we finally believe we've done everything we wanted.
Catomic is a game where you match kitties and owls on the board and progress the cats' space program with every match. They will begin their progress towards space domination from zeppelins, airplanes, launch satellites, land on the Moon, and finally land on Mars.
To thank the players for their support, the developers are sending real signed paper postcards by mail to everyone who plays the game. All one has to do is build a cat university in the game and provide their shipping address. It's like a small but real and physical handshake between us and the players.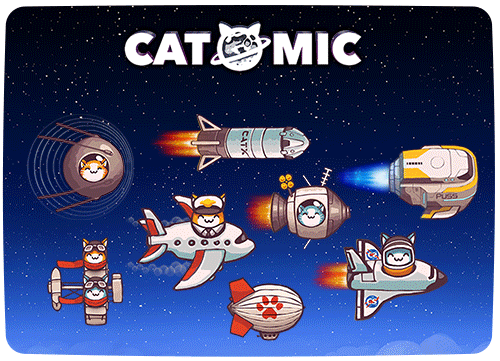 Rockets, Space, colonizing Mars—these things excite us! Hopefully they excite you as much!
Go and download Catomic now! The cats won't go to space by themselves. Or will they?


You can also check out Catomic Website.
We hope you will like it (and we are sure you will)!